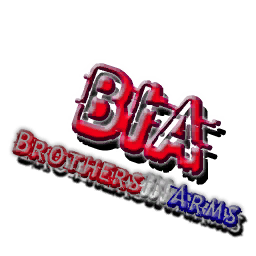 Welcome to Brothers In Arms!
We're a clan playing Call of Duty : United Offensive. We consist mostly (but not exclusively) of old farts from Norway.
We are recruiting, so feel free to drop by our server (and forums) if you're interested!
Our main game nights are Wednesday. We don't do matches any more, we have become too difficult too coordinate.
Our server runs a customized AWE mod with old style weapons, and the gametype of choice is Search & Destroy.
---